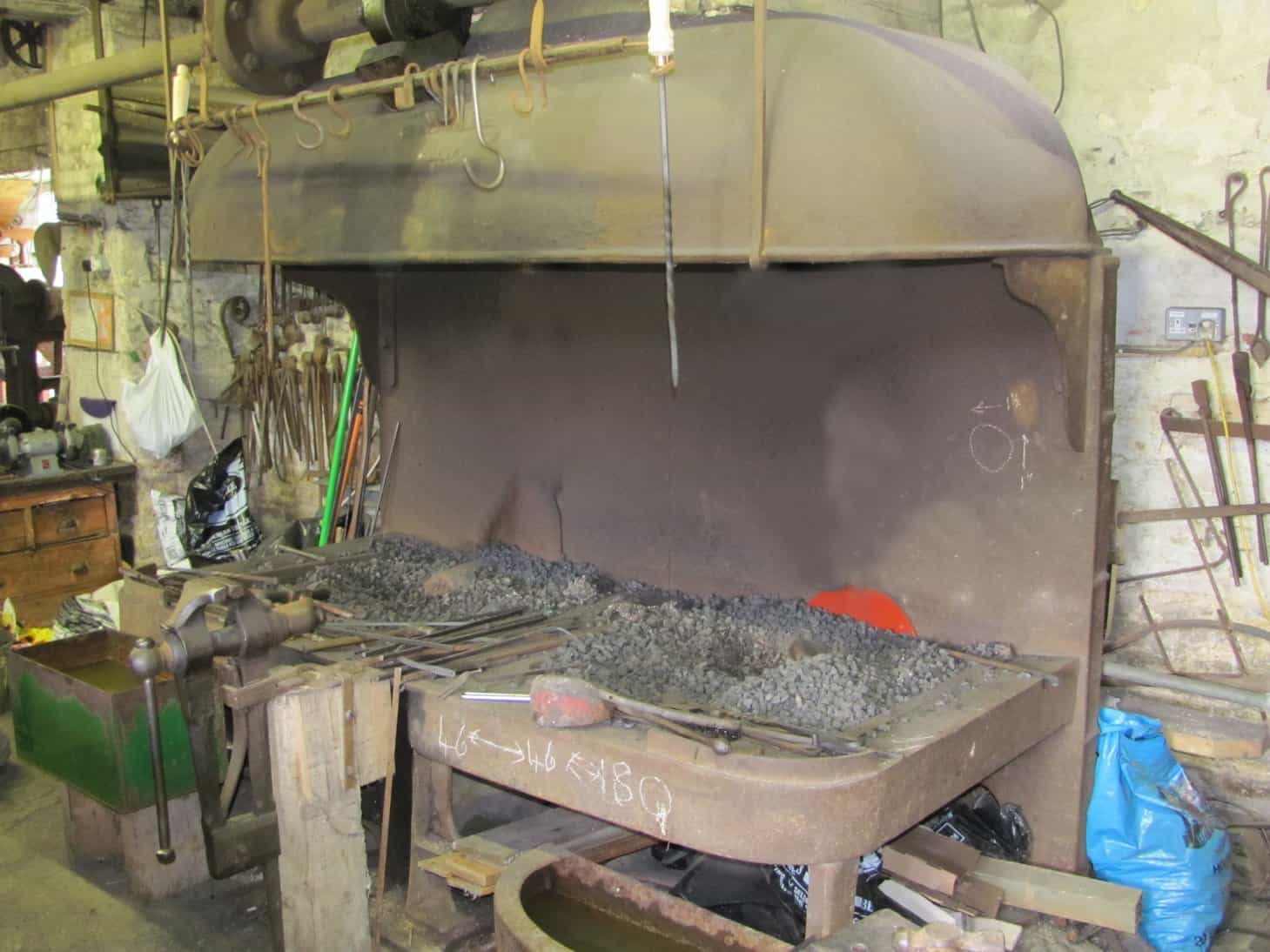 The Mill building houses a complete blacksmith's double hearth forge, made by A Handyside of Derby, where a major part of operations here took place, often involving two smiths, four strikers and several apprentices. This is believed to be the last working example of this manufacturer's forges and was probably made in the late 1800s.
It was used for making and repairing implements and wrought iron tools. In addition there are fans driven by the line shafting and bellows on either side of the forge. The left hand bellows was made by Allday & Onions
To see a working forge like this intact is an exciting experience and it is very popular on open days when visitors take the opportunity to make their own poker or toasting fork under the supervision of our blacksmith volunteers.
Interested?….Why not book your own group or corporate visit?