Educational Bookings at Combe Mill
Meet Edward Nash, the Clerk of the Works, James Coombes who makes gates and John Smart who is our engine driver and find out how much they were paid. Dress up as a Victorian and have your picture taken.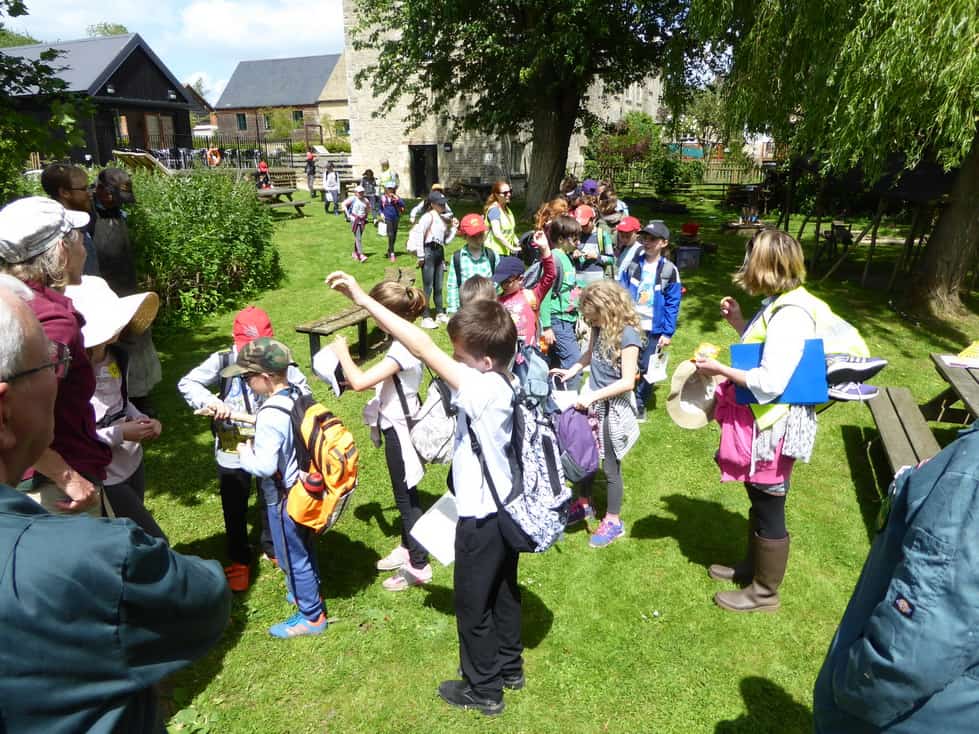 Learning inside the Mill
The mill presents a wonderful hands-on experience of the history of small scale industrial technology.
There has been a mill here since the Domesday book and water was the main power source. When the railway arrived in the early 19th century it made possible the transport of the beam engine and Cornish boiler which were installed in the late 1800s. The mill cut and machined wood for a variety of purposes and the coal to burn and the products created were transported by rail from the Mills own siding.
Teachers are able to map many syllabus topics to the content of the Mill as illustrated by the working engines, machinery and craft tools at the mill – social history, craft & design, STEM, and so on.
We have created several learning modules that can be used to meet the current syllabus.
Explore water power with how the River Evenlode turned the gigantic waterwheel that was the main source of energy for the mill until 1852.

When water power is unavailable, explain the power of steam and vacuum by examining how the beam engine and Cornish steam boiler operated. Investigate working models that use steam to drive machinery.

Explore the laws of pulleys, levers and cogs with reference to our machinery.

Handle and identify old tools used to shape the wood to make handles, wheels and other wooden objects needed by Blenheim Estate and the Palace.

Wooden patterns were used to make moulds for casting metal tools.  Learn about making moulds and casting objects.

Pupils can learn about the properties of metal in a hands-on way by becoming a real blacksmith in our forge and make a mini poker.

Experience and measure the extremely hot working conditions in Victorian times.

Follow our physics trail and learn how clocks keep accurate time with a pendulum.
For team activities, let the children challenge themselves in our hands-on 'exploration' area; opportunities to build models of the waterwheel, make gear and pulley systems, create timelines of inventions or use a manual typewriter.
 Facilities
There is indoor and outdoor seating for eating packed lunches; tea and coffee is available.
Community and Youth Groups are also welcome.
For advice on risk assessment click on here >  Access Statement  
Please complete the form below